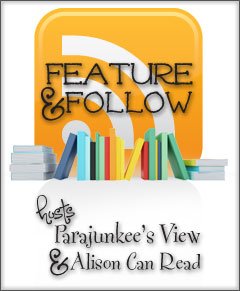 Follow Friday

is now acknowledging and promoting the following of blogs through their RSS feeds! Because this site is proudly powered by WordPress, there's no GFC (Google Friend Connect) option. BUT, you can follow TGR through my feed by clicking

HERE

or over to the right, in my sidebar. You can also subscribe through email!
_____________________________________________________
Have you ever bought a book BECAUSE of a bad review?

I'm not sure I've BOUGHT a book for that reason, but I've definitely checked out a book because of a bad review. As soon as I see something get less than three stars, I'll search through Goodreads and Amazon reviews to see if people felt similarly or not. So I guess, in a way, bad reviews compel me to look further into a book, but I don't recall ever buying a book because of a bad review.
_____________________________________________________
This week at The Grammarian's Reviews
Top Ten Tuesday – Spending a day with books
[review] Casey Barnes Eponymous by E.A. Brigg
[review] Being Friends with Boys by Terra Elan McVoy
23 Responses to "Follow Friday (31)"