Archive for May, 2012
When I'm not reading, blogging or doing homework, I'm cooking. Cooking is a lot like reading and writing: it brings ingredients together to create a single dish that tells a story of flavors, family, friends and experiences. And just like with books, you don't have to be the creator. Sometimes we're all just looking for a little eye candy. So here's a little food for thought!
I don't know if you all know this, but I'm a total foodie. A foodie is "someone who has an ardent or refined interest in food." Cooking is all about discovery for me – seeing which ingredients work well together, what flavors can be created, and what new foods can be tried. So now I'm bringing this discovery to TGR!
Every Monday I'll be sharing a new food find, recipe, and of course, some eye candy.
This week: Butterbeer
I didn't make my butterbeer look nearly as pretty as this.
Have I mentioned I'm a crazy Harry Potter fan? Because I am. When the series finally came to a close, I didn't know what I was going to do. Pottermore wasn't around yet, I'd read all the extra books, and I was longing to go to the HP park at Universal. …Then we got the HP cookbook for Christmas. Granted, most of the recipes I had no interest in making or even trying.
But reading it did get me interested in little sweets from the series I'd always wanted to try, like Bertie Bott's Every Flavor Beans (which I've tried – they're gross!), chocolate frogs (also tried – not worth the money; they're simply cheap milk chocolates), pumpkin juice, and butterbeer. As far as drinks went, one seemed easy and tasty enough: butterbeer.
That's when I'd heard that the park at Universal was going to be selling butterbeer for everyone to try. Oh, how I wished I could get there! Luckily enough for me, I'd stumbled across a recipe online and figured, Why not?
Unfortunately I never saved the link and only have the recipe written down on paper, so I don't know the original source; I do not at all take credit for this recipe.
INGREDIENTS
butterbeer
2 tbsp. butter
2 tbsp. packed brown sugar
1 mug of milk
1 tsp. vanilla
cinnamon (to taste)
DIRECTIONS
Melt butter + sugar together (makes caramel).
Add milk, vanilla and cinnamon. Stir.
Bring mixture to a boil and pour back into mug.
–
Here's the thing about this butterbeer. It sounds really good, like a cup full of warm and cozy goodness. But it's potent. If you've ever had chai tea or a chai latte, then you'll understand what I mean by "potent." Its taste is so unique and strong. It's almost like a cross between pumpkin pie and chai; it's a thick, rich mixture of Autumnal-like flavors.
Since the opening of the theme park at Universal, all kinds of butterbeer recipes have surfaced, and from what I've seen of them, they all include root beer. This seems more logical to me, since I doubt butterbeer was intended to be a thick, milky drink. But because we didn't know any better at the time, or have the Universal version of the drink to compare to, I'll always think of butterbeer as the result of the above recipe. And while it's not an awesome recipe, it's an awesome memory. 

Thumped by Megan McCafferty


It's been thirty-five weeks since twin sisters Harmony and Melody went their separate ways. Since then, their story has become irresistible to legions of girls: twins separated at birth and living different lives, each due to deliver sets of twins . . . on the same day! In a future where only teens can "bump," or give birth, babies mean money, status, and freedom.

Married to Ram and living in religious Goodside, Harmony spends her time trying to fit back into the community she once loved and believed in. But she can't seem to forget about Jondoe, the guy she fell in love with under the strangest of circumstances.

To her adoring fans, Melody has achieved everything she always wanted: a big, fat contract and a coupling with Jondoe, the hottest bump prospect around. But this image is costing her the one guy she really wants.

Cursed by their own popularity, the girls are obsessively tracked by their millions of fans, who have been eagerly counting down the days to their "Double Double Due Date." Without a doubt, they are two of the most powerful teen girls on the planet, and there's only one thing they could do that would make them more famous than they already are:

Tell the truth.

MY THOUGHTS:
I was pleasantly surprised by Thumped – especially since I could finally distinguish the difference between Melody's and Harmony's chapters! (Trust me. It was difficult to do so in Bumped.)
But the sequel really works to flesh out the sisters by using their relationships with their friends and family, in turn giving another dimension to said extended characters. There's also a better sense of world building; an inside look at Goodside and mentions of other countries and locations help to place the status on bumping in various cultures. These two aspects bettered my understanding of the freaky concept, putting it literally in a universal perspective, but also a clearer one.
Still, it's the boys that make the sequel so good. Jondoe, Zen and Ram are so much more amped up, showing promise and actual personalities. In a manner of speaking, they break out of their shells. I also like that the guys have such a stronger presence in Thumped because it balances the presences of the girls. Melody and Harmony are so much more dramatic in this sequel, and at times it was grating on my nerves. McCafferty really brought attention to Harmony's religious beliefs and practices, almost to an over-the-top way. This only made me dislike her character even more. Melody's drama, in contrast, is tamer, but just as annoying because of her incessant whining.
Another slight bummer is the ending, which attempts to wrap everything up all nicely and sisterly, but really just leaves a lot of questions still unanswered. After everything they'd gone through, I'd hoped for something a little more conclusive and a bit less cheesy. But other than the ending, the rest of Thumped keeps a nice pace and is a page-turner.
Freshman Year & Other Unnatural Disasters by Meredith Zeitlin


Let's say you're fourteen and live in New York City. You'd think your life would be like a glamorous TV show, right? And yet . . . You don't have a checking account, much less a personal Black American Express card. You've never been to a club, and the only couture in your closet is a Halloween costume your mom made from an old laundry bag.

In other words? You're Kelsey Finkelstein – fourteen and frustrated. Every time she tries to live up to her awesome potential, her plans are foiled. Kelsey wants to rebrand herself for high school to make the kind of mark she knows is her destiny. But just because Kelsey has a plan for greatness . . . it doesn't mean the rest of the world is in on it.

MY THOUGHTS:
I'll preface this review by expressing my hesitance upon beginning Freshman Year & Other Unnatural Disasters. I wasn't sure I'd be able to tolerate a fourteen year old narrator.
Luckily, I was! Kelsey and her friends were like a blast from the past, if anything. How they act, how they speak, how they handle certain situations – it all reminded me of my middle school/high school years. Kelsey's humor and snark is spot-on. Yea, she's a bit bratty and self-absorbed. But she always pulls through for her friends and gets over the bumps.
Zeitlin, I think, accurately portrays the innocence of these girls. They're thinking about boys, experimenting with alcohol, seeing the effects of drugs, but at the heart of all these issues they're still fourteen and still trying to figure their way through life. And they handle each issue with the innocence of fourteen year old girls – which is exactly what they are. Zeitlin doesn't try to make them all-knowing or beyond their years.
There's nothing spectacular or moving about Freshman Year & Other Unnatural Disasters. It's simply a feel-good, funny book. Although I'm betting younger readers would benefit more from reading this. Still, it's a good read. Don't overlook it!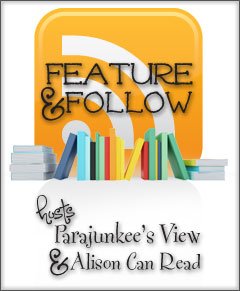 Follow Friday

is now acknowledging and promoting the following of blogs through their RSS feeds! Because this site is proudly powered by WordPress, there's no GFC (Google Friend Connect) option. BUT, you can follow TGR through my feed by clicking

HERE

or over to the right, in my sidebar. You can also subscribe through email!
_____________________________________________________
Dream cast your current read!

Well, this is awkward. I'm not currently reading anything. But if I were, and a male character needed to be cast, then by all means Tom Felton could have the part.
____________________________________________________
This week at The Grammarian's Reviews
Whip it up Mondays – featuring Nutella!
My Life Next Door by Huntley Fitzpatrick


"One thing my mother never knew, and would disapprove of most of all, was that I watched the Garretts. All the time."

The Garretts are everything the Reeds are not. Loud, numerous, messy, affectionate. And every day from her balcony perch, seventeen-year-old Samantha Reed wishes she was one of them . . . until one summer evening, Jase Garrett climbs her terrace and changes everything. As the two fall fiercely in love, Jase's family makes Samantha one of their own. Then in an instant, the bottom drops out of her world and she is suddenly faced with an impossible decision. Which perfect family will save her? Or is it time she saved herself?
I'm desperate for a nice, summery, contemporary read. This looks like it'll be a good one, going by the reviews I've seen. Also, have I mentioned how beautiful the cover is?
Blogging isn't easy. It's a full time job, commitment and hobby, fueled by passion.  In this case, and in this community, that passion includes two common things: reading and writing. But you can't simply read and write and expect success. Book blogging isn't about slapping together a review of a book, hoarding ARCs, or criticizing authors. It's about so much more.
Book bloggers are responsible for creating enticing content on a fairly regular basis to attract and keep readers. With the exception of memes and reviews, this can pose a challenge. You want to be original, but not boring. You want to post what people want to read. But there's no guarantee. You could spend hours thinking of, and writing, a post, only to have it receive very little (or no) feedback.
Book bloggers are also responsible for establishing a known presence in the book blogging community. We create Facebook accounts and pages, Twitter accounts, Tumblr accounts and Pinterest accounts to reach out to other bloggers. Essentially, we manage a main blog and its mini counterparts. But, let's be real here. Tweeting and Tumblr-ing  and Pinterest-ing and Facebook-ing all day is a job in itself.
And before we can Tweet and Tumblr and Facebook and Pinterest, we have to create a name and look for ourselves. We start out small, without our own domains, and adorned with premade, inefficient layouts. Then we come to a point later down the road when we realize we want to be serious and, well, pretty. So we slave over ratings graphics, media graphics, meme graphics, headers, layouts, and blog icons. And if you're incompetent at making graphics or layouts (like I am), then you pay for beauty. We take every little thing into account, and wrap it all up in a neat little bow. Each blog is like a little, special gift.
So how the heck do we have time to read? Most of us don't. We sneak in reading time at work, lunch breaks, in between classes, and waiting for appointments. We'll even set aside chunks of time for reading, especially through, and with the help of, read-a-thons. Then to show our appreciation for a book or author we'll head to launch parties, conventions and signings. We then pass along those good feelings and books to others with giveaways, reviews, author interviews and blog tours, to name a few.
Ultimately, as book bloggers, we create, share and give to our community. We take a hobby and passion and turn it into something so much more, something so great that promotes a love for reading and writing.
We are awesome, hard workers. So even though our community's taken a few hits and been dragged through the dirt, just remember how great you are and what your contribution means. In light of some recent disappointing events and shockers within our community in the past few months, I thought it was important to take the time to say thank you to all my fellow bloggers. Don't stop being amazing! Your hard work is worth it!
Everybody needs a little pick-me-up now and again. And even if you don't, it's always nice to feel appreciated. A comment means a lot to a blogger (as I'm sure most of you all know); it means you took the time to read and react to their hard work. So, I ask you: Have you commented on a blog today? If you haven't, I encourage you to do so. It just may make someone's day.
*Special thank yous to Nafiza, Amanda, Liz, Cialina, Sarah, Kelly, Jess, and Jamie. You guys rock and continually remind me why I love being a book blogger.
Happy Tuesday!
When I'm not reading, blogging or doing homework, I'm cooking. Cooking is a lot like reading and writing: it brings ingredients together to create a single dish that tells a story of flavors, family, friends and experiences. And just like with books, you don't have to be the creator. Sometimes we're all just looking for a little eye candy. So here's a little food for thought!
I don't know if you all know this, but I'm a total foodie. A foodie is "someone who has an ardent or refined interest in food." Cooking is all about discovery for me – seeing which ingredients work well together, what flavors can be created, and what new foods can be tried. So now I'm bringing this discovery to TGR!
Every Monday I'll be sharing a new food find, recipe, and of course, some eye candy.
This week: Nutella Popsicles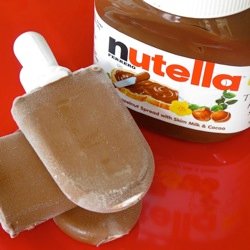 The Daily Waffle's Nutella Fudgesicles

Everybody loves Nutella! (C'mon. Who hasn't eaten it straight out of the jar?) It's impossible to resist its chocolatey, hazelnut goodness. And it goes with nearly anything – cookies, animal crackers, bread, cake, brownies. I've even heard of people eating it on bacon.
But in popsicle form? How perfect for summer! I wish I'd known about this sooner.
The recipe is originally from here.
INGREDIENTS
nutella popsicles
1 1/2 c. Pacific hazelnut chocolate milk
1/2 c. Nutella
DIRECTIONS
Whisk together the hazelnut milk and Nutella until mixed uniformly. Chill for at least 2 hours.

Pour into popsicle molds.
–
I haven't had the chance to make these yet, but I desperately want to. Nutella popsicles just sound like perfect summer treats. I'm worried about finding Pacific hazelnut choco milk, though. I'm thinking regular choco milk (or even plain milk) should suffice. I'm also thinking about putting them in ice cube trays instead, so that I can have many quick Nutella treats.

Ah, the open road. The fresh air. The wind in your face. The warm sunshine and long drives. The pit stops and convenience stores. Camping under the stars. Running out of gas. Acting like tourists. Trying to read maps.
What do they all have in common? They're components of road trips!
 And we all know the best time to hit the road is summertime – no school, no work, no regrets. Just spontaneity.  But that's not really how road trips happen, is it? Most likely, you're traveling with parents or siblings or other family members.  You may even be with friends. But you're probably not with strangers. (Or are you?)
So what is it about stories of YA road trips that's so compelling and fun-loving? Because, more often than not, our beloved protagonists are traveling with (relative) strangers. Take Amy and Roger's Epic Detour, for example. Family friend or not, Amy knows very little of Roger. Yet, she preps to travel across the country with him. And she does so with ease (and a bit of a crush!). I don't think I could be as cool as Amy in that type of situation.  Thrown into a car, for days, with a random guy? I'll pass, unless he's Orlando Bloom.
But, as readers, that's what hooks us, right? The immediate tension and conflict of knowing that our narrator will be thrown into the unknown.
But unplanned trips with friends can be just as compelling. 
In Saving June, Harper hits the road with her friend and a mysterious bad boy she knows little about. The trip sounds crazy, but knowing her friend is with her helps ease Harper's nerves. This situation is a bit reminiscent of that cheesy Britney Spears movie (Crossroads). What begins as a fun, thoughtful trip between two friends quickly becomes an electric tango between Harper and Mystery Boy, brimming with the possibilities of love.
It's the mere possibility of love that keeps us going and rooting for the pair, despite how horribly the trip may be going . So what if you've run out of money, gas and food? All you need is love!
Of course, things could be worse. You could be traveling cross-country with your ex, which seems almost as terrible as traveling with a stranger. But that's exactly what happens in Two-Way Street.
Courtney's boyfriend breaks up with her before their big road trip to college orientation. Talk about awkward. Could you sit in a car for that long with any of your exes? It sounds like intentional torture. But, again, because they were previously together, there's plenty of tension – good and bad – between Courtney and Jordan. And that possibility of getting back together keeps us in for the long haul, at their expense.
But the one thing we tend to forget in any road trip story is age. More often than not, the characters are no more than nineteen years old, and as young as sixteen. And it makes me think, Isn't this a little far-fetched? How can a sixteen year old just up and leave? Road trips differ from running away. They're not permanent. At the end of the day, there's always that cloud of uncertainty hanging around.  Angry parents are right around the corner, waiting for your return. But why is it so easy to leave in the first place? Is it really that easy to sneak out at night? And if the trip is planned, is it really that easy to let your teenager go off on a cross-country tour (with or without strangers)? How would the story change if the parents forbid the trip, the companions?
But sometimes the characters are too far away to be controlled, like in 13 Little Blue Envelopes. Ginny gets to go overseas without parental supervision.  The only present authority figure is her uncle, and even then, he can barely keep her under his control. From London to Scotland and anywhere in between, Ginny embarks on some crazy adventures… with a stranger! (I'm seeing a theme here.) But we all know how it goes, as far as foreign love interests are concerned: they get a big fat YES. (Etienne St. Claire, anyone?) They represent the one major thing consistent with nearly every YA road trip: summer flings.
Girl/Boy friends by their sides or not, the protagonists usually unintentionally fall for someone that's also along for the ride, or that they've met on the way. And that's what does it for us readers. Not the relationships themselves, but the hope and fun that comes from them. Who hasn't wanted to just pack up their bags, hit the road with some friends, and meet a hottie during the journey? It's wild and crazy, yes, but just as thrilling and eye-opening. It's about getting to see the sights and maybe also getting to be an entirely new you. It's about discovery – physical and metaphorical.
Of course, not everything is about love. Road trip stories in the YA genre also serve to transport readers to new places with new perspectives. A tiny, tumbleweed town may not be a total drag. Acres of farmland or camping grounds can be beautiful things. Trinkets from roadside stands may be the best gifts of all. The very act of traveling provides readers another level of excitement. You don't know what the characters are going to have to deal with, but you travel with them anyway. You learn from their mistakes.
Ultimately, it's the freedom that a road trip brings that is the most appealing. The freedom to just go and be. But, if it's YA, you might want to pack that extra mascara and tissues in your luggage. Because it's going to be an emotional ride!
And, if you haven't done so already, you might want to check out these and other YA road trip novels. They're perfect for summertime and make you feel all good inside. Who's in a road trip mood now?!
What do you like/dislike about YA road trips?
(Also: if you know of any other good road trip books, please comment and let me know! I'm totally in the mood for some fun and sun, rather than doom and gloom.)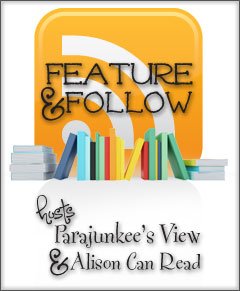 Follow Friday

is now acknowledging and promoting the following of blogs through their RSS feeds! Because this site is proudly powered by WordPress, there's no GFC (Google Friend Connect) option. BUT, you can follow TGR through my feed by clicking

HERE

or over to the right, in my sidebar. You can also subscribe through email!
_____________________________________________________
Summer Break is upon us! What would be the perfect vacation spot for you to catch up on your reading & relax?

Somewhere cold, honestly. I'd love to be in New England. So calm and cool.
_____________________________________________________
A Book Blogger is Born: What made you decide to start your very own book blog?
About two summers ago I became really bored. I'd had no job at the time, and so ended up spending a majority of all that free time reading and scouring the internet. I'd somehow come across a book blog. I don't remember which it was, but I clicked from link to link, to other book blogs. I was instantly enamored with the idea of people having book discussions online. And the sense of community was so strong. I wanted that. At the same time I'd also heard about a classmate starting their own book blog. Needless to say, I went to their site and took it all in. I knew I could do the same. And part of me wanted the challenge of creating a more successful blog. From there, the ideas flooded. It was all I could think about. I'd sit with pads of paper and write whatever blog names came to mind. I'd ask my family and friends if any stood out, if any reflected me. I'd make them vote. And then the planning ensued.
Outside of the internet, I don't have very many friends who read as much as I do, or at all. And my friends who do read consistently read other genres, so we never have common ground for discussion. But I craved it so badly. So, without knowing what to do or how to even run a blog, I dove in and created TGR.
I don't know what I would have done if I hadn't been so bored and found the book blog, or heard about my classmate's blog. It was just one little moment that kick started all of this. And I couldn't be happier with the outcome!
_____________________________________________________
This week at The Grammarian's Reviews
Review! One Moment by Kristina McBride
Review! What I Didn't Say by Keary Taylor
Review! The Immortal Rules by Julie Kagawa
One Moment by Kristina McBride


Maggie Reynolds is eagerly planning the summer before her senior year, which will include hanging out with her best friends Shannon, Tanna, and Adam, and losing her virginity to Joey, her boyfriend of two years. But when daredevil Joey dies cliff-diving with Maggie and she can't remember the moment before his fall, an investigation ensues. Initially Maggie blames herself for the accident ("What if one small thing changed? Would we all be hanging out right now, listening to music while Joey laughed at something stupid"), but when Adam refuses to answer questions about the last 24 hours of Joey's life it becomes clear that both Adam and Joey were hiding something from her. As Maggie's memories gradually return, she collects clues to uncover the truth.

MY THOUGHTS:
A contemp I just wanted to hug over and over.
One Moment is sad, but not overtly so. Joey's death is obviously a constant rain cloud hanging over the heads of the other characters, especially Maggie's, but it isn't overwhelmingly depressing. Each character handles Joey's death in their own ways, but realistically. McBride's writing then gives these realistic feelings and thoughts added beauty through imagery.
What I love most about this book is that, while it could have just focused on Maggie overcoming her boyfriend's death, McBride actually takes it one step further. Rather than make Joey's death a mystery, she makes Joey's life a mystery. I enjoyed putting the pieces together, even though some were fairly predictable. There isn't much of Joey prior to his early death, so by having to discover his secrets, it's a way to uncover him as a character – through past and present, and from a couple perspectives. You get Maggie's memories, but also her friends' recollections as well, which help to piece together the puzzle.
It's not the plot that sets this book apart from others, though. It's the writing, and the feelings and images evoked from it. Stylistically it's simple, but oh so comforting and subtly dazzling in its descriptions. The writing itself is what gives this story that extra oopmh. At times it reminded me of old school Sarah Dessen novels – the ones that leave you with those pensive thoughts and warm feelings.
Go read, hug and experience One Moment's quiet magic.