Top Ten Books I'd Recommend As Good Beach Reads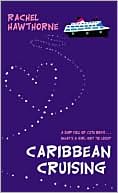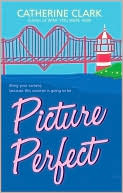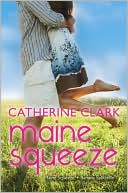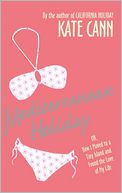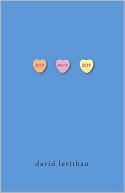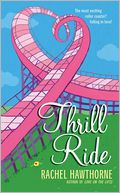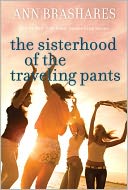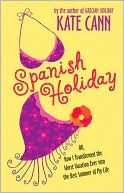 From left to right:
Caribbean Cruising by Rachel Hawthorne.
Picture Perfect by Catherine Clark.
So Inn Love by Catherine Clark.
Maine Squeeze by Catherine Clark.
Mediterranean Holiday by Kate Cann.
Tourist Trap by Emma Harrison.
Boy Meets Boy by David Levithan.
Thrill Ride by Rachel Hawthorne.
The Sisterhood of the Traveling Pants by Ann Brashares.
Spanish Holiday by Kate Cann.
__________________________________________________
Yea, okay. I know. They look a little hokey. Like maybe you'd want to put a nice, decorative slip cover over them. But that's the fun in them! They're cutesy guilty pleasures, totally perfect for the beach. You can finish one (or two!) in just a few hours.
So whip out that towel, set up some shade, and get ready for a relaxing bookish day.
TOP TEN BOOKS THAT WERE TOTALLY DECEIVING
Sisterhood Everlasting by Ann Brashares. I'd been taught from the Traveling Pants series that there were always happy resolutions for the girls. But this was not the case at all in its conclusion. It was very unsettling.
The Duff by Kody Keplinger. The concept of the Duff barely made a lasting appearance in the story. I felt cheated into reading a cliched teen romance.

Love Story by Jennifer Echols. I'm not sure this counts as an instance of deceit, but, c'mon. That ending? What's up with THAT?

The Daughter of Smoke and Bone by Laini Taylor. Going by the cover alone, I expected some sort of masquerade. It just led my mind in a different direction entirely. Thankfully the story ended up being TOTALLY AWESOME.

Dash and Lily's Book of Dares by Rachel Cohn and David Levithan. I thought this would be a cutesy winter read, but it ended up being chaotic and the Book of Dares was left by the wayside maybe halfway through. The title was misleading.

Being Friends with Boys by Terra Elan McVoy. The cover is a coffee cup with a heart in its foam. Yet, the story is about a spunky tomboy being in a band. What's up with that?

The Statistical Probability of Love at First Sight by Jennifer E. Smith. I was expecting a cute, romantic read focusing on a boyfriend/girlfriend relationship. Instead the story revolves around the protagonist and her relationship with her father – which is okay, just not what the summary sold me.

The Summer I Turned Pretty by Jenny Han. I expected a cute, beach read. Instead the story is very serious (and, consequently, boring). It didn't live up to its description.
———————–
*I know there's only 8, but this post decided to eat itself before posting, and I had to recreate it from memory in a shorter amount of time.

TOP TEN BOOKS TO READ IN ONE DAY!
Top Ten Tuesday is brought to us by The Broke and the Bookish.
Top Ten Tuesday is brought to us by The Broke and the Bookish.
Top Ten Tuesday is brought to us by The Broke and the Bookish.
* Some of these are going to be released later this month, so they're not all technically 2011 releases. But I'm super excited for them anyway, so I thought to include them. As it is, I couldn't even make a list of 10.
Camelia and Ben have discovered a powerful bond: They both possess the power of psychometry, the ability to sense things through touch. For Ben, the gift is a frightening liability. When he senses a strong threat or betrayal, he risks losing control and hurting people. Camelia's gift is more mysterious. When she works with clay, her hands sculpt messages her mind doesn't yet comprehend.
Before either teen has a chance to fully grasp these abilities, an unresolved family tragedy resurfaces in Camelia's life, irrevocably changing everything she cares about…
2. Darkest Mercy – Melissa Marr – 2/22/11.

The Summer King is missing; the Dark Court is bleeding; and a stranger walks the streets of Huntsdale, his presence signifying the deaths of powerful fey.
Aislinn tends to the Summer Court, searching for her absent king and yearning for Seth. Torn between his new queen and his old love, Keenan works from afar to strengthen his court against the coming war. Donia longs for fiery passion even as she coolly readies the Winter Court for battle. And Seth, sworn brother of the Dark King and heir to the High Queen, is about to make a mistake that could cost his life.
Love, despair, and betrayal ignite the Faery Courts, and in the final conflict, some will win . . . and some will lose everything.
basis, n.
There has to be a moment at the beginning when you wonder whether you're in love with the person or in love with the feeling of love itself.
If the moment doesn't pass, that's it—you're done. And if the moment does pass, it never goes that far. It stands in the distance, ready for whenever you want it back. Sometimes it's even there when you thought you were searching for something else, like an escape route, or your lover's face.
How does one talk about love? Do we even have the right words to describe something that can be both utterly mundane and completely transcendent, pulling us out of our everyday lives and making us feel a part of something greater than ourselves?
6. Abandon – Meg Cabot – 4/26/11.

When Pierce first sees him, she thinks he is a murderer. She's right about one thing — he does take lives. But not in the way she ever imagined. Pierce is drawn to the dark stranger even as she tries to uncover the mystery surrounding the tragic death of someone close to her. As she gets closer to the truth — and the stranger — unexpected secrets are revealed, even in her own heart.
7. The Last Little Blue Envelope – Maureen Johnson – 4/26/11.
Reading is slow this week for me, as I sluggishly attempt to finish all of my schoolwork. So, another meme! Top Ten Tuesday is brought to us by The Broke and the Bookish.
1. Draco Malfoy, from the Harry Potter series. Despite everyone thinking this is beyond illogical, I cannot help but swoon over him. Sure, he's a tightwad, but he knows it. He's my bad and good boy, and with a duality like that, I can't pass him up.
2. Hank, from the Half-Life of Planets. He's nerdy in the most adorable, humorous ways. And smart. That's always a plus.
3. Heathcliff, from Wuthering Heights. He's the epitome of the pining, romantic lover. What girl doesn't love that?
4. Marcus, from Sloppy Firsts (and the rest of Jessica Darling series). He's dark, mysterious, and incredibly poetic. I couldn't help but fall for him.
5. Seth & Irial, from Wicked Lovely (and the rest of the series). They're both awesome and loyal, with a touch of kickass.
6. David, from All-American Girl. He is the biggest sweetheart.
7. Landon, from A Walk to Remember. Another bad/good boy, but also quite possibly the perfect guy.
8. Jacob, from White is for Magic (and the rest of the series). Sweet, caring, cute – 3 things that are all good components for a guy.
9. Ben, from Deadly Little Secret (and the rest of the Touch series). Mysterious, strong, but also a total softy. I like that he's not a pretending tough guy.
10. Tom Riddle, from the Harry Potter series. I started with Harry Potter, now I'm ending with Harry Potter. Again, everyone thinks this is just as illogical as Draco, but really? Before going insane and rearranging his name, Tom was awesome, intelligent, and very complex.
… Can you tell I like the bad boys?