I couldn't help but notice, as I was perusing Goodreads, that a lot of the books I've read recently have featured much younger characters than I typically go for. Being that I'm no longer in my teens, I've found that the older I get, the less I'm able to tolerate and/or relate to younger protagonists (usually from ages 12-16). It's not that I don't want to. It's just that I can't stand their pettiness, drama, and immaturity all the time.
I prefer a more mature read, and in the YA circuit, that usually means the novel takes place the summer before college, or in the Junior and Senior years of high school. But I'm starting to find that I can still enjoy YA books with younger characters – that, if done in a truthful way, rather than overdone and making a spectacle of everything, it's not so bad.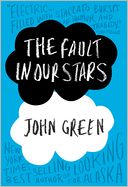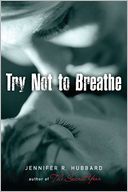 Books like The Fault in Our Stars, Freshman Year & Other Unnatural Disasters, The Fine Art of Truth or Dare, and Try Not to Breathe are examples of recent reads that I thoroughly enjoyed, despite the characters' young ages. With none of them being older than sixteen, I expected nothing short of mood swings, chat speak and first kisses. But what I got was so much more than that. While an innocence is maintained, explored, or broken in each, it's their ability to push beyond the stereotypes and immaturity that makes them stand apart. None of these younger teenage characters are exceptionally special (like, say, Harry Potter) but they capture your attention anyway; they bring you down to their level of understanding, then show you what they can become.
They transcend their given ages. And that, I think, is the magic of a good YA book with YA characters.
best of 2012
My favorite book of 2012: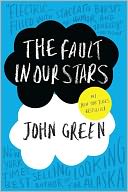 Without a doubt, my favorite of this year so far is The Fault in Our Stars by John Green. No other read has been so heartfelt, quirky and enjoyable. If you haven't read this and you're a fan of YA contemporary, I highly recommend it. And even if you're not a fan of contemporary, I still recommend it. It's that good. Really.
Books being promoted at BEA that I hope will end up among my favorites for the year:
I honestly don't know what books are being promoted at BEA, so I'm just going to show some general upcoming releases I'm excited to see!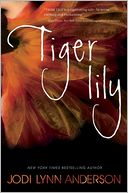 Before Peter Pan belonged to Wendy, he belonged to the girl with the crow feather in her hair. . . .

Fifteen-year-old Tiger Lily doesn't believe in love stories or happy endings. Then she meets the alluring teenage Peter Pan in the forbidden woods of Neverland and immediately falls under his spell.

Peter is unlike anyone she's ever known. Impetuous and brave, he both scares and enthralls her. As the leader of the Lost Boys, the most fearsome of Neverland's inhabitants, Peter is an unthinkable match for Tiger Lily. Soon, she is risking everything—her family, her future—to be with him. When she is faced with marriage to a terrible man in her own tribe, she must choose between the life she's always known and running away to an uncertain future with Peter.

With enemies threatening to tear them apart, the lovers seem doomed. But it's the arrival of Wendy Darling, an English girl who's everything Tiger Lily is not, that leads Tiger Lily to discover that the most dangerous enemies can live inside even the most loyal and loving heart.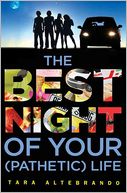 An all-day scavenger hunt in the name of eternal small-town glory

With only a week until graduation, there's one last thing Mary and her friends must do together: participate in the Oyster Point High Official Unofficial Senior Week Scavenger Hunt. And Mary is determined to win.

Mary lost her spot at Georgetown to self-professed "it" bully Jake Barbone, and she's not about to lose again. But everyone is racing for the finish line with complicated motives, and the team's all-night adventure becomes all-night drama as shifting alliances, flared tempers, and crushing crushes take over. As the items and points pile up, Mary and her team must reinvent their strategy–and themselves–in order to win.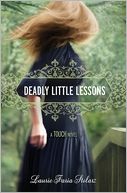 Camelia Hammond's trying junior year of high school is finally over…but her troubles aren't. After she discovers a painful truth about her family, she escapes to a summer arts program in Rhode Island. Determined to put family – and boyfriend – drama behind her, she throws herself into her artwork.

At the arts school, she gets caught up in the case of Sasha Beckerman, a local girl who is missing. Even though all signs suggest that the teen ran away, Camelia senses otherwise. Eager to help the girl, she launches her own investigation. She finds a blog by someone named Neal Moche, a psychometric who might have clues to Sasha's whereabouts. There is something familiar about Neal, and Camelia realizes how much she misses Ben, despite being committed to Adam.

But time is running out for Sasha, and Camelia will have to trust her powers if she's to save her. Will the lessons Camelia has learned in the past give her the strength to do so?
What books are you excited for?
In my mailbox
The Fault in Our Stars by John Green.
The Statistical Probability of Love at First Sight by Jennifer E. Smith.
Bittersweet by Sarah Ockler.
I am so happy with this haul. I've already finished The Fault in Our Stars (LOVED IT!! Check out my review.) and am just about finished with The Statistical Probability of Love at First Sight. Can't wait to get to Bittersweet; I've been anticipating it for a while!
Hope you all are just as happy with the book(s) you got!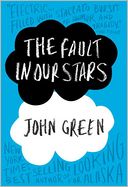 The Fault in Our Stars by John Green


Despite the tumor-shrinking medical miracle that has bought her a few years, Hazel has never been anything but terminal, her final chapter inscribed upon diagnosis. But when a gorgeous plot twist named Augustus Waters suddenly appears at Cancer Kid Support Group, Hazel's story is about to be completely rewritten.
MY THOUGHTS:
If I could, I would make this review one word: Augustus Waters.
That would be it. That one name, that one character. It – he – speaks for everything about this story and my feelings for this book.
Please believe me when I say that The Fault in Our Stars is absolutely beautiful and magnificent. Neither my nor anyone's words or praise could do this book the justice it deserves.
If you love Paper Towns and Looking for Alaska and An Abundance of Katherines and are thinking John Green could never outdo himself, prepare to be blown away.  The Fault in Our Stars is stylistically different than all of his previous novels, in a good way; it's so funny, truthful, raw, thoughtful, and ultimately John Green.
If you're familiar with the Vlogbrothers videos, you'll be happy to see some references to Indiana aspects John has previously mentioned in his own videos. They serve as nice surprises to those aware of their existences.
All in all your heart will swell, break and grow. You may even cry. But it'll be worth it.
In case you hadn't noticed, it's JOHN GREEN WEEK! Bloggers all over the blogosphere are celebrating the fabulous YA author that is John Green.
Whether you've read his books (Paper Towns, Looking for Alaska, An Abundance of Katherines, Will Grayson, Will Grayson, The Fault in Our Stars) or not, I'd be willing to bet you've heard of him. Nerdfighteria, anyone?
John and his brother, Hank, are of the Nerdfighter fame. And also their Vlogbrother channel on YouTube.
I honestly cannot say that I've come across an author as funny as John Green. If his books don't win you over (which they should), his personality will. And that's what this post is about: introducing you to John Green. Or, if you're already a fan of his work, I'm sharing some of my favorite videos of his.
Enjoy and spread the John Green love!