I couldn't help but notice, as I was perusing Goodreads, that a lot of the books I've read recently have featured much younger characters than I typically go for. Being that I'm no longer in my teens, I've found that the older I get, the less I'm able to tolerate and/or relate to younger protagonists (usually from ages 12-16). It's not that I don't want to. It's just that I can't stand their pettiness, drama, and immaturity all the time.
I prefer a more mature read, and in the YA circuit, that usually means the novel takes place the summer before college, or in the Junior and Senior years of high school. But I'm starting to find that I can still enjoy YA books with younger characters – that, if done in a truthful way, rather than overdone and making a spectacle of everything, it's not so bad.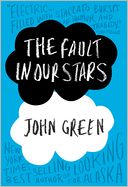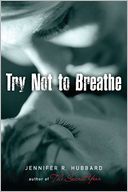 Books like The Fault in Our Stars, Freshman Year & Other Unnatural Disasters, The Fine Art of Truth or Dare, and Try Not to Breathe are examples of recent reads that I thoroughly enjoyed, despite the characters' young ages. With none of them being older than sixteen, I expected nothing short of mood swings, chat speak and first kisses. But what I got was so much more than that. While an innocence is maintained, explored, or broken in each, it's their ability to push beyond the stereotypes and immaturity that makes them stand apart. None of these younger teenage characters are exceptionally special (like, say, Harry Potter) but they capture your attention anyway; they bring you down to their level of understanding, then show you what they can become.
They transcend their given ages. And that, I think, is the magic of a good YA book with YA characters.
Freshman Year & Other Unnatural Disasters by Meredith Zeitlin


Let's say you're fourteen and live in New York City. You'd think your life would be like a glamorous TV show, right? And yet . . . You don't have a checking account, much less a personal Black American Express card. You've never been to a club, and the only couture in your closet is a Halloween costume your mom made from an old laundry bag.

In other words? You're Kelsey Finkelstein – fourteen and frustrated. Every time she tries to live up to her awesome potential, her plans are foiled. Kelsey wants to rebrand herself for high school to make the kind of mark she knows is her destiny. But just because Kelsey has a plan for greatness . . . it doesn't mean the rest of the world is in on it.

MY THOUGHTS:
I'll preface this review by expressing my hesitance upon beginning Freshman Year & Other Unnatural Disasters. I wasn't sure I'd be able to tolerate a fourteen year old narrator.
Luckily, I was! Kelsey and her friends were like a blast from the past, if anything. How they act, how they speak, how they handle certain situations – it all reminded me of my middle school/high school years. Kelsey's humor and snark is spot-on. Yea, she's a bit bratty and self-absorbed. But she always pulls through for her friends and gets over the bumps.
Zeitlin, I think, accurately portrays the innocence of these girls. They're thinking about boys, experimenting with alcohol, seeing the effects of drugs, but at the heart of all these issues they're still fourteen and still trying to figure their way through life. And they handle each issue with the innocence of fourteen year old girls – which is exactly what they are. Zeitlin doesn't try to make them all-knowing or beyond their years.
There's nothing spectacular or moving about Freshman Year & Other Unnatural Disasters. It's simply a feel-good, funny book. Although I'm betting younger readers would benefit more from reading this. Still, it's a good read. Don't overlook it!