Archive for Discussion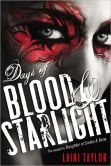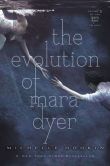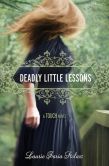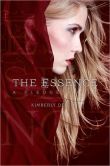 Days of Blood and Starlight by Laini Taylor
Falling for You by Lisa Schroeder
The Evolution of Mara Dyer by Michelle Hodkin
Deadly Little Lessons by Laurie Faria Stolarz
The Essence by Kimberly Derting
Jamie Oliver's Great Britain by Jamie Oliver
Despite making progress in finishing my TBR pile, that's going to change come the new year. I'm excited to get back into all of these stories! ..Except for the one stand-alone and cook book. Obviously. Speaking of which, cooking is something I also hope to do more of come the new year.
What about you?
As many of you already know, I'm a college student (tackling senior year!). This probably means nothing to you.
But it means everything to me. They tell you college is what you make of it, and well…I'm making the most of it. My schedule is jam-packed. Between classes, work, homework and thesis-writing, I have little spare time in which I feel like doing anything productive. Seriously. I'm all about putting aside the computer and just…not thinking or worrying about stuff.
Because of this, I severely slack on my personal reading and blogging.
But this isn't one of my typical apologetic, I'll Be Back Soon! posts.
I was inspired to write this after reading Amanda's post on the entitlement mentality.
Every winter break and summer, I put a lot of my time into blogging and reading. Not because I have to, but because I want to. After going months estranged from the community, I begin to crave that normalcy and friendship again. In short: I miss you guys! So I throw myself out there. I participate in read-a-thons, try new projects, become a Twitter-holic. In return, I get visitors here. I meet new bloggers. I expand my blog reading list.
Every time I go back to school, I lose visitors. With no new content to draw them in, TGR sits abandoned. The best I can do is offer occasional posts and comments, which is enough to stay in touch with those I've grown closer to, but not nearly enough to build and maintain new blogging relationships. Even knowing this, I still, at times, get that nagging entitlement feeling – the one that says, "They know you're busy. They don't expect posts. Surely they'll keep tweeting you as if you're still around." Or, "Don't worry about it. You've established a small following of readers. They'll be here when you return."
But the truth of the matter is…they're not. You're not. You don't keep visiting a blog that isn't putting out new content, no matter how often you used to visit. What's the point in visiting a somewhat-deserted blog?
It's not that I enjoy feeling entitled. It's not even like I truly feel entitled. For me, it's more about knowing I've put in so much work, and the thought of it going to waste really bothers me. No one wants their blog or presence to be forgotten, do they?
I don't know how to manage my time. I have calendar plugins and personal notes to get myself to read and post, but I can't get myself to ever sit down and do it during the school year.
Is there a way to fix this? Is there something I could be doing to get back on track, to keep blogging while at school? Help!

This post was inspired by Jamie's story about the collision of her blogging and personal life.
——————————-
This site, although comprised of posts about books, memes and other ramblings, is personal. It's my space that I choose to share. My posts may not be specifically about me, but they are me nonetheless.  I take the time to read and review the books posted on here.  I read and react and post my thoughts to issues happening in the community or publishing world. This post is personal, too.
But, as personal as this all may be, it's an estranged, or detached, form of personal. Blogger friends, authors and publishers, while easy to talk to, are not necessarily the same as family or friends you see every day (in person).
For me, The Grammarian's Reviews is a sort of separate personal life. Yes, my family and some of my friends know about it. But they don't actively read it, search for it, talk to me about it. It's more of a "Hey, did you post this on your blog?" or "Hey, you can write about this on your blog!" type of relationship. So when people "in real life" ask about my blog, or find out about it, I'm totally unprepared. And, in all honesty, I become defensive and nervous.
——————————-
At the beginning of this semester, on the first day of my media writing class, I had to introduce myself to the class and explain why I'm interested in media (and what aspects of it). Naturally, I blurted out that I'm an advocate of blogging because I run my own website.
"Oh, really? What sort?"
Again, naturally, I said, "A book review site."
"Oh. Well, you can have a plug. What's it called?"
I blinked. I shrugged. I stuttered. Then, in a much quieter voice, I said, "It's called The Grammarian's Reviews."
I hoped – I prayed – no one would write it down and find it later. As soon as I got back from work, I logged on and checked my site stats. Sure enough, there was a miniature spike in page views. (What looked like a spike was pretty much just paranoia. But still.) I wondered if I'd receive an anonymous comment, if someone would mention it to me before the next class.
They didn't.
But what if they had? Why was I so afraid? It's not like I have anything to be ashamed of. I'm proud of my work, and I'm proud of the YA and book blogging community.  But that's the thing.
In my world, when people initially discover I'm a blogger, they want to know what kind. "A book blogger," I'll tell them. That's inevitably followed by the question "Oh, what kind of books?"
Which is when it all goes to hell.
"Young Adult," I'll say.
"Oh," they'll reply. "Like younger books?" Or, sometimes, "Like Harry Potter?"
"No. That's middle grade."
I already know it's a waste of breath because they don't understand and have already lobbed me into a stereotype.
——————————-
Jamie's story made me not only reflect upon this, but also realize that there's a major difference. Being thrown into the book blogging community, there's already an established understanding.  We may not blog about the same genres or same books or same issues, but we all have a mutual respect for what each other reads and thinks about those reads.
"In real life," there's no established understanding. When someone stumbles across my blog, they don't already have a respect for the fact that I read or for what I read or for why I blog. It's like I have to sell myself using my blog, without warning. It puts me on the spot. Every time. I don't like it, but I'll never deny being a book blogger and YA book reader.
I just need to work on my confidence when put on the spot.
Do you ever feel embarrassed talking about your blog "in real life"? How can you overcome it?
With the start of Bout of Books 5.0 just around the corner, I figured this would be entirely appropriate. Especially because I'm horrible at read-a-thon prepping. (Procrastinator alert!)
1. Wake up early. Or late, depending on how you want to tackle this. I prefer to wake up early in order to start early. But I have known some to sleep late and start in the afternoon/evening.
2. Set aside a few hours of time, even if you have to do it in shifts. Just one hour won't do it. If you're really good, you'll go all Harry Potter and block off an entire eight or so hours. (Of course I say this in reference to when the Harry Potter books were still being released and everyone would set aside an entire day for reading the latest release nonstop until they finished.)
3. Keep your books handy! If you finish one book and don't have the next one all ready to go, you're going to get up to look for it, get side-tracked, and end up…you know…not reading.
4. Have snacks and drinks handy! It's no fun when you look up from the page of your book, snap out of your own little world/reading zone, and hear your stomach grumbling and feel like you haven't had anything to drink for days.
5. Put your computer on lock-down because you will check Facebook, Twitter, Tumblr, Pinterest, and all the internet has to offer. Only go on when you want/need to update/track your read-a-thon progress or participate in scheduled read-a-thon chats.
6. Alternate between e-books and actual paper/hardbacks, if possible. Your eyes will thank you.
7. Don't forget advil. Sounds crazy, right? But, if you're anything like me, reading for hours on end and straining your eyes sometimes results in major headaches (or worse, migraines) that throw off your entire groove and pacing.
8. Don't forget bookmarks. If you end up having to leave your reading spot while in the middle of a book, you're going to need to mark your place. Even if you think you'll remember the page number. (You'll thank me when you end up being dragged away for a significant amount of time.)
9. Get comfortable. If you're going to be reading for hours on end, you won't want to be in a stiff, back breaking chair. Claim a spot and stay there. Or multiple spots and switch it up!
10. Most importantly, have fun! No stressing allowed. Read-a-thons are meant to be fun, not competitions. If you don't meet your own goals, no biggie! If you end up chatting more than reading, who cares? It's all about what you get out of it. Maybe you'll read two, five, ten books – that's good! Maybe you'll meet two, five, ten new blogger/reader friends – that's good, too! There's no way to lose. You can only win.
Right now I'm procrastinating on my writing for Camp NaNo. But right now I'm also writing this post, so it evens out.
Writing is a tricky, tricky thing.
In fact, I have a love/hate relationship with writing.
I love that writing is freeing, giving, senseless, overwhelming, strategic, careful, careless, spontaneous, a jumbled mess of emotions and utterly contradicting.
I hate that writing is constricting, strenuous, overwhelming, planned, stressful, toying, and – you guessed it – contradicting.
But writer or no writer, you already know all this.
The biggest issue I have with writing is the fear that comes along with it (or even the lack thereof). Most times when I write, I write for me. I'm a personal writer; I rarely ever share my work with others, unless it's shared with trusted individuals or forced for a class. Sometimes I think this shouldn't make sense, because by day I'm also a blogger, and blogging is writing. I share my writing with all of you, with the entirety of the internet, on a daily basis. So why is it that I don't want to share what doesn't make it onto the site, my creative writing?
The answer is simple: fear.
But it's not the fear you might think. As a writer, I'm not afraid of rejection or harsh critiques. As a writer, I'm afraid of the impacts my stories will have on readers (re: again, lack thereof), of their uniqueness (or rather, commonality), of their skill level. Of course, some writing is always meant to be private and for your eyes only. But there's always writing that's meant (or intended) to be shared. But I have the hardest time sharing it. I fear a void of reaction. Of course, this is a lose-lose situation. If I don't show anyone my work, then naturally there will be a void of reaction. And yet I find myself still stuck in this loop.
The hardest part of this for me is knowing that I'm not following my own mantra, my own advice and cause:
I am a writing consultant. Students come to me for any and all writing-related issues. And I take pride in being a writing consultant, for being the one to tell you that you don't need to be afraid of writing because it's always going to be there for you, it's always going to be what you make of it – it's your words, your style, your voice. Writing is all about you.
(Although this happens almost all of the time) I was once told by someone that they hate writing. They hate writing papers, they hate keeping journals, they hate creating stories, they just hate writing. Period. I asked them why, and they told me it was because they knew they weren't good at it, because they didn't want to be told they weren't good at it. I told them they didn't hate writing, they were afraid of writing. Then I told them not to be afraid, because every time you write, you get a little better. You still may not enjoy it, and it may not be the thing for you, but you won't have to be afraid. There's nothing to be afraid of if you know you're doing your best writing, if you're doing the kind of writing you want to do. You don't have to love it or like it.
I think back to that moment every time I feel the fear. I like to think it helps me get one step closer. After all, writing's all about discovering and journeying.
Amanda posted a very thought-provoking post about blogging for you. At the conclusion of her post, she asked the following question:
What do you think it means to blog for yourself?
We all know how difficult blogging can be. We also know how easy it can be – sometimes seemingly more for others than for yourself.
The important thing to remember is that blogging isn't a competition. I think sometimes we're unaware we're even competing, especially when first beginning blogging. When starting blogging, there's always someone with more ARCs than you, a better layout than you, more credibility than you, more followers than you, more successful ideas than you. But guess what? That's always going to be the case, especially if you're comparing yourself to others and/or trying to measure up to them.
Blogging for you means measuring up to yourself. At its basis, book blogging revolves around book reviews. And book reviews are your own thoughts. Would you sacrifice your thoughts on a book to measure up to someone else's? I sure hope not. So if you wouldn't sacrifice your reviews, why would you sacrifice the rest of your blog?
When I started blogging, I sacrificed personal aspects of my blog. After a few failed meme attempts, I decided to scrap my ideas and stick to all the other popular memes out there. This resulted in many blogging slumps and no significant increase in followers. It took a full year for me to realize that this caused me to not blog for myself. I was blogging for others, for readers. It wasn't until earlier this year that I scrapped participating in memes, started Whip it Up Mondays, got the courage to speak up by including more discussion posts, and co-run the Book Sessions. And since implementing this new blogging drive for myself, I've felt more successful than ever. I've met some really great people that have been there for me every step of the way. And they're the best kind of readers.
When you blog for you, you're happiest – you're happy about you, about your blog, about how you blog, no matter your layout, how many ARCs or followers you have, or how many ideas/posts have "failed." You haven't failed if you're being you.
It's TGR's 2nd blog birthday!
It really doesn't feel like I've been blogging and managing a site for two full years. It still feels like I started just yesterday. To think that I've come this far, and gotten through all the ups and downs I've encountered, I'm proud. TGR may be young, but it's not that  young.
In the past year, TGR has really grown:
It made the switch from Blogger to WordPress. (Guide here.)
Of course, as the sole operator of TGR, I've grown too in the past year:
I took the time to appreciate what TGR has done for me, and thanked all of you in this wonderful community. (We wouldn't be here if it weren't for each other.)
I met Sarah Dessen at my first-ever author signing.
And I've read some really  awesome books.
—————————————————————————
The thing about book blogging is that it isn't solely about the books. In fact, a lot of book blogging is about the book bloggers. And this past year has been very kind to me in that department. I've not only met new bloggers, but also grown closer to those I met two years ago. Yes, blogging is a lot of work, but it's also incredibly rewarding. And the friendships I've formed are irreplaceable. I don't view those that I've met or gotten to know only as book bloggers; I view them as friends.We may live all over the world, but we're still there for each other. They make blogging worthwhile.
So thank you, my lovely friends. I hope to read and share many more books with all of you.
One of the most important things I've learned this past year about blogging is that blogging is about giving back. And I don't mean through giveaways. It's about giving back to all the authors who consistently aid our never ending reading needs. It's about treating each other with respect, and passing along good books. It's about coming together and sharing knowledge.
It's not about sacrificing your personal life, your job, or having fun. Book blogging isn't simply what you make of it, but also who you make it with.
Happy birthday, TGR!
I'd like to preface this post with saying I'm not the kind of person that cares about cover reveals, or pays any particular attention to them. However, when Rowling announced a new book release, I knew I'd be paying attention to any and all news about The Casual Vacancy. Needless to say, there hasn't been much news. (Rowling's pretty tight when it comes to releasing info, yes?) BUT. There has been a cover reveal. A rather… disappointing… cover reveal.
My first thoughts upon seeing this? Ketchup and mustard. McDonald's.
It surprised me because even though yellow is my favorite color, the combination with the red makes this seem too comical, in an old-fashioned sort of way. The font screams outdated to me, as if it's more fitting for an old, cheesy romance flick. And then pairing it with the contemporary, childish font for Rowling's name makes the contrast between the two all the more apparent. It just seems mismatched to me.
I do like that the cover is clean and straightforward, though. Simple, clean covers always catch my eyes first. I think the checked box is striking and alluring enough to draw people to the cover. (You know, if Rowling's name isn't enough.)
The red and yellow are the only things I can't overlook. They're jarring – not in a too-bright way, but in a fast-food way. Like I said: McDonald's. And I'd really rather not have McDonald's be what I think about when I see the brilliant-minded Rowling's work.
What do you (dis)like about this cover?
Imagine my surprise when I came across this post – "Should bloggers charge authors for reviews?"
My exact comment was "This …. is an actual THING? That's REALLY happening? If I EVER thought to charge for reviews, I'd have to walk around with a bag on my head. I'd be so ashamed." And I'm still sticking by it. I would be ashamed, as a book blogger. I understand the situation would differ if I were working for a magazine or newspaper or other publication, but I don't blog for money. I blog because I love reading, writing and supporting all the awesome authors out there.
I feel terrible that authors would even consider paying bloggers to write book reviews. We're awesome marketing tools, but we're certainly not all reputable sources, writers or even readers. And the fact that "nice reviews" are being promised for the payments makes this sitatuon all the more disheartening. How can any blogger promise a "nice" review? What is "nice" to them? Positive? Or tactful and respectful? When I think "nice," I think positive. As a blogger, do you like everything you read? Would you say you provide a "nice" review for those books you dislike? I wouldn't. I would say I provide an honest review.
But I don't take issue only with the "nice review" notion. I'm also shocked by the pricing. How can you charge $95 for a review? How do you determine such a price? That certainly covers more than the cost of the book to review.
I realize this is a very sticky situation, one that has far too many variables that can sway opinions. But I think at the heart of the matter, bloggers shouldn't be charging for reviews. If you're going to charge for reviews, then you're not merely a blogger. You're a paid advertiser.
What do you think?
After reading several bloggers' posts regarding commenting, it got me thinking about my own commenting practices. This post is merely a reflection on these other posts.
If there's one thing I've learned in my soon-to-be two years of blogging and running a website, it's that not every blogger/website owner can be bothered to either leave comments on others' posts or reply to comments on their own posts. Of course, sometimes this is simply a result of time constraints, especially for those that receive a large number of comments. But in my own experience and opinion, it's still disappointing.
A blog/website in this particular community is not, to me, a one-sided medium or conversation. It's a collaboration of content and feedback (as many other forms of websites and blogs also are). I don't think any of us would remain blogging if we didn't receive any feedback. And by feedback, I don't mean criticisms or compliments. By feedback I mean discussion, conversation, comments. Comments let us know that we're doing something right, that we're providing content people want to read, see, react to, and talk about. Comments form and build connections from one blogger and/or commenter to another.
If you didn't receive any comments, how would you feel? Upset? Ignored? I know I would (and have). Of course, this isn't to say that aiming for 10,000 comments on your posts is the way to go. I don't believe it's about the number of comments, but the quality – you know, getting more than a "Hey I like your blog" kind of comment.
How would you feel if you didn't receive any replies to your comments? Upset? Ignored? I know I would (and have). You see, this is a two-way street. Replying to comments that others have taken the time to leave for you is just as important as leaving comments for others (or so I think). In my own experience, the only times I receive replies to my comments are when I'm commenting on a blogger friend's site. More often than not, if I comment on someone's blog who I'm not Twitter-friendly with, or have known for a while, I won't receive a reply to my comment – no matter how thoughtful or long it is. And to me that means my comment either isn't appreciated, or the blogger simply doesn't care. And you know what that means? I'm probably not going to visit your blog/site again, not when there are others who put effort into establishing a presence, conversation and relationship on their own blog/site.
I've seen others agree and disagree with this. Some say they value returning comments, others don't. And that's okay. You can't tell people how to blog, or how to manage their blogs/sites. But it does hurt to be told that no one cares about getting replies to their comments, because that's not true. I care. I'm willing to bet some of you care, too. If people don't want to reply to mine or anyone's comments, that's perfectly fine. But I wish people wouldn't use the reason that no one cares about their replies.
I take pride in replying to all of the comments I receive on this site, but I do realize that this is my own decision – one that I plan to continue carrying out. So I'd like to thank all of you that have taken the time to comment any of my posts (even if this is your first time visiting). I appreciate all of your comments and the replies you supply to my own.