Archive for Four Stars
My Life Next Door by Huntley Fitzpatrick


"One thing my mother never knew, and would disapprove of most of all, was that I watched the Garretts. All the time."

The Garretts are everything the Reeds are not. Loud, numerous, messy, affectionate. And every day from her balcony perch, seventeen-year-old Samantha Reed wishes she was one of them . . . until one summer evening, Jase Garrett climbs her terrace and changes everything. As the two fall fiercely in love, Jase's family makes Samantha one of their own. Then in an instant, the bottom drops out of her world and she is suddenly faced with an impossible decision. Which perfect family will save her? Or is it time she saved herself?
304 pages | Published: June 14, 2012 | Penguin Group USA, Inc.

MY THOUGHTS:
Can I just say that Sam and Jase may be my new favorite contemporary YA couple? Really. Jase is the fictional boyfriend I've been looking for all along.
Fitzpatrick makes these characters sing. They're so real and dynamic, always working with each other. I've never before seen so many characters flow together.
That being said, I think this plot attempts to tackle a lot, and succeeds in tackling half of it. From politics, to drugs, to sex, to best friends, to boyfriends, to exes – there's a lot to be said. And most of the time, Fitzpatrick gets the messages across. But the latter portion of the book nosedives so fiercely and suddenly, and doesn't have enough time to recover. I just wanted more, more, more. It left me feeling like someone stomped on my heart and tried to put it back to normal…unsuccessfully. The resolution feels like a cop-out. When it says "the bottom drops out of her world," Fitzpatrick wasn't kidding. In the turn of a page the story goes from a super high to a super low. (Keep tissues handy. Just in case.)
Nevertheless, be prepared to be captivated very early on, even though it's strange at first. The plot points (although whacky later), are spaced in a way that's so seemingly seamless and fluid.  You get from Point A to Point B to Point C without ever feeling as if something's been done just to create this new niche in the story.
If anything, read it for the romance. Really. It's too darn perfect. Everybody will want a Garrett.
I know I do.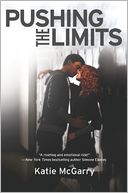 Pushing the Limits by Katie McGarry


No one knows what happened the night Echo Emerson went from popular girl with jock boyfriend to gossiped-about outsider with "freaky" scars on her arms. Even Echo can't remember the whole truth of that horrible night. All she knows is that she wants everything to go back to normal.

But when Noah Hutchins, the smoking-hot, girl-using loner in the black leather jacket, explodes into her life with his tough attitude and surprising understanding, Echo's world shifts in ways she could never have imagined. They should have nothing in common. And with the secrets they both keep, being together is pretty much impossible.

Yet the crazy attraction between them refuses to go away. And Echo has to ask herself just how far they can push the limits and what she'll risk for the one guy who might teach her how to love again.
416 pages | Published: July 31, 2012 | Harlequin Teen

MY THOUGHTS:
Pushing the Limits is YA romance at its best; it packs the heat, tension and kissing, then boils it down to some very steamy scenes.
I had my reservations about this one. Loner with a leather jacket? Popular girl-turned-freak? It seemed all too overdone. Then, to my surprise, this wasn't the case at all! Looking past some of the soap opera plot points, Noah and Echo really stand out as main characters. I really enjoyed getting both of their perspectives, especially because they don't rehash the same events over and over. The two of them, while entwined, also function separately and have their own stories to share. I feel that Noah's story is more compelling, offers the most resolution and provides the most growth. Echo's story, while compelling, is full of holes that aren't really resolved or known.
Noah and Echo's relationship is at the forefront through most of the novel, but it works. It's not forced, it's not love at first sight. And despite it being incredibly swoon-worthy and steamy, it's not made out to be all about the sex. In fact, it's the opposite. The physicality of their relationship, while highly prevalent, isn't as important as the meaning and rationalization behind it. I like that they both think things through even though they know what they want. I like that they use their heads.
That being said, I did still have a few issues with their relationship – namely, that it's taken to the Nth degree. It's not just I love you or I want to be with you, it's You are mine forever and ever. There's a lot of talk about ownership. She's his girl. He's her guy. I didn't think it was demonstrated enough how destructive this behavior of theirs is. It's touched upon, but resolved too quickly.
But when you get past that, Pushing the Limits delivers heated romance and heartbreaking tales.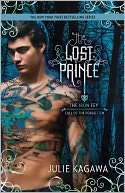 The Lost Prince by Julie Kagawa


Don't look at Them. Never let Them know you can see Them.

That is Ethan Chase's unbreakable rule. Until the fey he avoids at all costs—including his reputation—begin to disappear, and Ethan is attacked. Now he must change the rules to protect his family. To save a girl he never thought he's dare to fall for.

Ethan thought he had protected himself from his older sister's world—the land of Faery. His previous time in the Iron Realm left him with nothing but fear and disgust for the world Meghan Chase has made her home, a land of myths and talking cats, of magic and seductive enemies. But when destiny comes for Ethan, there is no escape from a danger long, long forgotten.

My name is Ethan Chase. And I may not live to see my eighteenth birthday.
400 pages | Publication date: October 23, 2012 | Harlequin Teen

MY THOUGHTS:
 Keirran! Ash! RAZOR! Grim! Ethan! Puck!
How can I possibly love so many of Kagawa's characters? I'll tell you how: they kick butt! There isn't one main character that sits idly by, that doesn't have a care in the world and shows no growth. There's always someone looking for more, wanting to be more. And the male/female dynamics play out very well. There are much stronger female characters this time around, and they're not afraid to show and use their strength; they complement the boys, which is refreshing because the boys like to play the Chivalry-Isn't-Dead card a lot. It's nice to have girls that can do something and be their own persons.
That being said, the story does have a very slow, repetitive buildup. But it's worth the wait. And, after having finished the book, I realized that, while slow, some of the buildup is pivotal, although slightly misguided. Ethan runs into, and chooses to take, a lot of "detours" along the way, which sometimes had me wondering what, exactly, was crucial to the plot. I didn't always like being tugged in several directions, getting sucked into new plot points, gripping the edge of my seat….only to be turned around. (It was like walking straight into big, yellow TEASER! signs. Face first.) There are still a lot of unanswered questions, most of which stem from the abrupt ending. It's just enough to sink your teeth into, to keep you waiting on the next book.
But it wasn't so much the journey that kept me around -  it was the characters that had me cheering them on. They're just so likeable – even with all of their quirks. They mesh well together. I like this "meshing" the most because it's a clear mixture of new and old, old and young. And it works. (It did take some time getting used to Ethan's older age now, though.)
All I can say is The Lost Prince officially swept me off my feet. Despite an excruciatingly slow start-up, once the ball got rolling it was just like old times.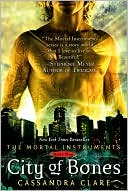 City of Bones by Cassandra Clare


When fifteen-year-old Clary Fray heads out to the Pandemonium Club in New York City, she hardly expects to witness a murder — much less a murder committed by three teenagers covered with strange tattoos and brandishing bizarre weapons. Then the body disappears into thin air. It's hard to call the police when the murderers are invisible to everyone else and when there is nothing — not even a smear of blood — to show that a boy has died. Or was he a boy?

This is Clary's first meeting with the Shadowhunters, warriors dedicated to ridding the earth of demons. It's also her first encounter with Jace, a Shadowhunter who looks a little like an angel and acts a lot like a jerk. Within twenty-four hours Clary is pulled into Jace's world with a vengeance, when her mother disappears and Clary herself is attacked by a demon. But why would demons be interested in ordinary mundanes like Clary and her mother? And how did Clary suddenly get the Sight? The Shadowhunters would like to know….
512 pages | Published: October 15, 2011 | Margaret K. McElderry Books

MY THOUGHTS:
 Talk about attention-grabbing! City of Bones begins as if it were a contemporary read, then quickly derails into exciting territory. It doesn't allow you to warm up to the characters or the action – you're either with it or without it, because the tension isn't about to dissipate and wait for you to catch up.
Part of this tension stems from the love triangle that sets itself up early on. Unfortunately, it didn't work for me. Simon's intentions are easy to see, but I was actually rooting against him. For me, he pales in comparison to Jace. But this opens up another can of worms: Clary is only fifteen. After so much buildup of romantic tension, Clary's age is mentioned in passing again and that's when it felt like a slap in the face. She's FIFTEEN! That's really young. (Or maybe I'm just old?) Either way, the romance stopped working for me. I wished for her to age quickly.
Also, the vampire/werewolf standoff seems a bit too…staged? It doesn't fit well enough into the overall plot, in my opinion; it's a distraction. I ended up forgetting what their Big Purpose was, and what they were supposed to be accomplishing. But I like that the fight/action scenes are detailed. It's not simply a case of "he punched" and "he fell." The details really amped up the suspense and my investment in the story, even if it seemed to be getting off track.
I'm warning you, though. Nothing will prepare you for its ending. Nothing. Even if you guess part of it. Your brain will still explode and leave you no choice but to move on to book two, City of Ashes. If you want surprise, Clare brings surprise – with a punch!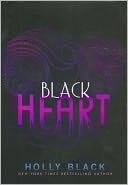 Black Heart by Holly Black


Cassel Sharpe knows he's been used as an assassin, but he's trying to put all that behind him. He's trying to be good, even though he grew up in a family of con artists and cheating comes as easily as breathing to him. He's trying to do the right thing, even though the girl he loves is inextricably connected with crime. And he's trying to convince himself that working for the Feds is smart, even though he's been raised to believe the government is the enemy.

But with a mother on the lam, the girl he loves about to take her place in the Mob, and new secrets coming to light, the line between what's right and what's wrong becomes increasingly blurred. When the Feds ask Cassel to do the one thing he said he would never do again, he needs to sort out what's a con and what's truth. In a dangerous game and with his life on the line, Cassel may have to make his biggest gamble yet—this time on love.
296 pages | Published: April 3, 2012 | Margaret K. McElderry Books

MY THOUGHTS:
I need this series to not be over. Partly because it's so good, and partly because I still need answers. At the same time I understand that there could never be enough answers to Cassel's life. Black could keep writing this series and it would result in me craving more, more, more.
Point blank: Black Heart – and, generally speaking, the Curse Workers series – is addictive.
This book was the one that had me on the edge of my seat the most. I really, really feared for Cassel and wanted everything to work out for him. He took hold of my feelings like no male character has been able to do in a while. He's not the nicest or brightest kid. I mean, let's just say it: he's done many illegal things. And yet I still wanted things to work in his favor. He proved he could change; he proved it to me and himself. And the greatest thing is that his growth is taken yet another step further than seen in Red Glove. I won't spoil anything, but he shares quite a touching moment with Sam. (I went and re-read it. It's that cute.)
I think the only disappointment with Black Heart is its predictability, which I'd learned to spot in the past two books. The denouement is thrilling and gripping, but it didn't leave me in the dark. I think, this time, Cassel's story is missing that extra oomph, that extra con magic. (I say con "magic" because this time the cons seem sloppy.) If the cons matched the personal elements, it would've been absolutely perfect.
But this doesn't change the fact that Cassel Sharpe stole my heart. (Or that I'm letting him keep it.)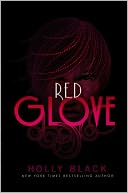 Red Glove by Holly Black


Curses and cons. Magic and the mob. In Cassel Sharpe's world, they go together. Cassel always thought he was an ordinary guy, until he realized his memories were being manipulated by his brothers. Now he knows the truth—he's the most powerful curse worker around. A touch of his hand can transform anything—or anyone—into something else.

That was how Lila, the girl he loved, became a white cat. Cassel was tricked into thinking he killed her, when actually he tried to save her. Now that she's human again, he should be overjoyed. Trouble is, Lila's been cursed to love him, a little gift from his emotion worker mom. And if Lila's love is as phony as Cassel's made-up memories, then he can't believe anything she says or does.

When Cassel's oldest brother is murdered, the Feds recruit Cassel to help make sense of the only clue—crime-scene images of a woman in red gloves. But the mob is after Cassel too—they know how valuable he could be to them. Cassel is going to have to stay one step ahead of both sides just to survive. But where can he turn when he can't trust anyone—least of all, himself?

Love is a curse and the con is the only answer in a game too dangerous to lose.

MY THOUGHTS:
You know when you love the first book of a series so much and then the sequel lets you down? Forget that notion. It does not apply to Red Glove. Holly Black is one talented lady. The Curse Workers story remains just as captivating, if not more than, in Red Glove as it did in White Cat.
Red Glove is all about taking Cassel's story one step further. There's more Lila, more Daneca, more Sam, more mom, more Barron. The change is imminent, but good. Cassel shows growth; he's not the same boy doing the same things and getting the same results. He's learning, and you can see that through his actions. I love that about his character, because just when you think you can predict what he'll do next, he surprises you.
Red Glove, as a whole, surprises you. It combines all the elements of a mystery and scatters them as minute details. Each character has a story that contributes to the whole.  Sounds like nothing special, but Black seamlessly weaves them together, which allows for a few surprises along the way – like the Feds. Really, the contrast is great: mobsters versus a government agency. As if there weren't already enough tension, Black throws more into the pot. But they are both neither predictable nor stereotypical. They're these two outer forces that are always present, but do not dictate the entire story. Which is good, because if they did, then it wouldn't be Cassel's story to tell. I like that even though Cassel is presented with so many options, he ultimately is the one to choose his own path.
Of course, not everything's picture perfect. I felt the Fed/Mob troubles overshadowed the real issue at hand: Cassel's brother's murder. Regarding that, new characters were introduced that we know little of, and I'm hoping they don't vanish in Black Heart.
This is a very fluid sequel that has a complete beginning, middle and end. And the great thing is that while you're satisfied with the story thus far, you're also left unsatisfied just enough to pull you to the next book. Holly Black truly works wonders with her readers' emotions.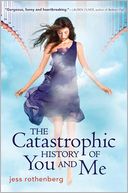 The Catastrophic History of You and Me by Jess Rothenberg


Brie's life ends at sixteen: Her boyfriend tells her he doesn't love her, and the news breaks her heart–literally.

But now that she's D&G (dead and gone), Brie is about to discover that love is way more complicated than she ever imagined. Back in Half Moon Bay, her family has begun to unravel. Her best friend has been keeping a secret about Jacob, the boy Brie loved and lost–and the truth behind his shattering betrayal. And then there's Patrick, Brie's mysterious new guide and resident Lost Soul…who just might hold the key to her forever after.

With Patrick's help, Brie will have to pass through the five stages of grief before she's ready to move on. But how do you begin again, when your heart is still in pieces?

MY THOUGHTS:
So confusingly good.
Be prepared for a whirlwind of a story, because The Catastrophic History of You and Me will blow you away.
When I began reading, what first stuck out was the notion of dying of a broken heart. Cacophony is what I thought. How ridiculous. Backed by Brie's fifteen-year-old voice and perspective, it sounded all the more exaggerated. But the long, drawn-out pacing helped ease me into her narrative. After many pages filled with "adorbs," "offish," "realzies," and other such teen slang, it started to seem like less of an annoyance and simply more a part of who Brie is. The quirks came to define her…positively.
I don't know how I expected the story to fill out 400 pages, but I didn't expect to get to spend so much time with each of the characters – again and again and again. If you pick up on a loose thread, don't worry. Rothenberg makes sure to put it back in its place, until there's a perfectly painted picture. This, to me, was quite a feat. Little details do get lost, but major things continually find their way back into the story, things I'd forgotten about or never thought would pop up again. This made for a delightfully surprising read!
Some aspects seem a little too off track though, almost as if they're misplaced, not unimportant. And this, I think, results from the length and slow pace. Something had to take up Brie's time, and sometimes the events carried on for far too long (unnecessary drama included). Problem with this is that it made me want to slap her. It got to the point that I didn't think there was any hope for Brie; for a long while she consistently proved a stubborn, childish, cheesy snot. I was begging for her to change, to show some semblance of growth. It was at this low point that the story did a 180 and changed course, for the better. I was hooked.
This story will test your patience, but it proves worthwhile if you stick with it. It'll even make you teary-eyed.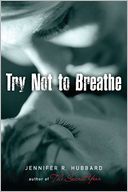 Try Not to Breathe by Jennifer R. Hubbard


Ryan spends most of his time alone at the local waterfall because it's the only thing that makes him feel alive. He's sixteen, post-suicidal, and trying to figure out what to do with himself after a stint in a mental hospital. Then Nicki barges into his world, brimming with life and energy, and asking questions about Ryan's depression that no one else has ever been brave enough—or cared enough—to ask. Ryan isn't sure why he trusts Nicki with his darkest secrets, but that trust turns out to be the catalyst that he desperately needs to start living again.

MY THOUGHTS:
It's hard to pinpoint just one thing about Try Not to Breathe that's good when all of it is good, down to its characters, plot and writing.
Like many YA books dealing with suicide, Try Not to Breathe takes place after the suicide (or, in this case, suicide attempt) itself. As the reader, you stick around for the reveal of the details of Ryan's attempt, of Nicki's motives, of Ryan's family's guilt. And when the reveal happens? All I can say is Wow. Each thing that beats down Ryan, that keeps him behind his "glass" is so unexpected, but not in an out-of-this-world way; it's instead in a very, very painfully realistic way.
Hubbard captures both the innocence and magic of Ryan's and Nicki's youth, exploring the miniscule negatives that spawn and grow in teenagers' minds. Ryan's perspective is limited when it comes to himself, but leaves little to the imagination regarding his parents and friends, so you're never left wondering or hanging. It's this closeness to the characters that's so appealing and effective – no matter how little their problems seem at face-value, you end up coming to an understanding that you didn't think would be possible. You'll probably want to give them a hug. I know I did.
The only downside for me is Ryan's recurring need to be reassured through touch. While at first touching (no pun intended), it grew stale very quickly, as if the message it presented was being drilled into my head. I wanted this aspect of him to linger, but not in such a way that his story seems to rely on it. If left me wanting (or expecting) more from him.
But, most importantly, this is a book to savor, not rush through.
[side note: This was one of the few books I was able to actually read while also listening to music. I found that it worked really well with "Something In the Way" by Nirvana, and "Wonderwall" by Oasis.]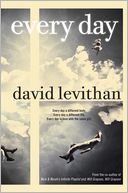 Every Day by David Levithan


Every day a different body. Every day a different life. Every day in love with the same girl.

Every morning, A wakes in a different person's body, a different person's life. There's never any warning about where it will be or who it will be. A has made peace with that, even established guidelines by which to live: Never get too attached. Avoid being noticed. Do not interfere.

It's all fine until the morning that A wakes up in the body of Justin and meets Justin's girlfriend, Rhiannon. From that moment, the rules by which A has been living no longer apply. Because finally A has found someone he wants to be with—day in, day out, day after day.

MY THOUGHTS:
Mind is blown.
I didn't think Levithan could handle the subject and concept of love any better than he did in Boy Meets Boy and The Realm of Possibility. But he did.
It's interesting that the book's description claims A is a "he," when, in fact, A is, in a way, an ambiguous narrator. It's a tricky, touchy structural aspect, but works rather seamlessly; I never got caught up or confused about A's gender. A simply existed to me, and the way the plot carries on allowed me to trust this style of narration.
As far as characters go, A is consistent. Although waking up in another person's body every day, A manages to maintain "his" own personality while also putting forth each person's personalities as well. Some are more interesting than others, but they're all their own persons, and there's always something to be learned from them. Rhiannon is a more predictable character, but not unlikeable; she complements A really well. If anything, I would've preferred to learn more about her on a personal level; I wasn't satisfied with the majority of the information about her being gathered by A, because A is often too preoccupied with her beauty.
Every Day is a love-at-first-sight kind of story, testing every internal and external struggle a relationship can withstand. It's not always cute, and it's not always upsetting. It's wholesome. It's about having hope and doing what it takes to be with the one you love, no matter their appearance. There's a lot to be taken from this story, a lot that needs to sink in. While it reads easily, the words eventually stick together, clogging your thoughts, making you think.
In the midst of this beauty is a darker side, though. One that I wasn't expecting. For me, it's a bit too out of place, and left me unsatisfied with the ending. I needed more information.
But Levithan's writing is the star in all of this. It's so emotional, so raw, so real, so touching. Even when he's being blunt, he's caring.
Every Day is a mishmash of What ifs and everything that's both wrong and right in the world; it's a story that encompasses so much more than this one life.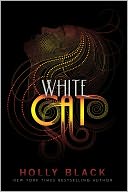 White Cat by Holly Black


Cassel comes from a family of curse workers—people who have the power to change your emotions, your memories, your luck, all by the slightest touch of their hands. Since curse work is illegal, they're all criminals. But not Cassel. He hasn't got the magic touch, so he's an outsider—the straight kid in a crooked family—as long as you ignore one small detail: He killed his best friend, Lila. Now he is sleepwalking, propelled into the night by terrifying dreams about a white cat. He also notices that his brothers are keeping secrets from him. As Cassel begins to suspect he's part of one huge con game, he must unravel his past and his memories. To find out the truth, Cassel will have to outcon the conmen.

MY THOUGHTS:
GO BUY THIS BOOK.
…Okay, let me start over.
White Cat's got it all – thrill, suspense, mystery, romance, and even familial relationships. Normally families take a backseat in YA thrillers, but such is not the case in this story. Cassel and his family are special – a new kind of special. Black makes you put together the pieces to figure it out. A glove here, a bare hand there, a little political unrest. You know it's a big deal, but you don't know why. So right from the beginning you're hooked, wanting to know more.
Don't even get me started on Cassel. First, cheers for a male protagonist. Second, he rocks. He's not the smartest or greatest character out there, but he's intriguing. As the reader, you're not even sure you can trust him. But he's such a relaxed narrator, that despite all of the misfortune happening around him, you're coaxed to coast with him. Cassel's the guy you haven't quite figured out yet.
I'm going to lump Cassel's friends and grandfather into their own group. They're each quirky, but rather underdeveloped. However, their quirks are just enough to be able to discern them from each other. Plus, their lack of development acts as a pull to keep you invested in the story. Not knowing enough about them only adds to the already present tension.
Admittedly, I hoped to see more of his brothers, after realizing they're valuable pieces in this story, but it didn't happen to the extent I would've liked it to. One brother appears more than the other, and this sets off the balance that's established at the beginning of the novel. At times I'd be like, What happened to him?  Black provides glimpses, but not a full explanation.
The good thing is that all of these broken pieces form a story. Granted, a story that's choppy, but choppy in the best possible way. Black successfully evokes a dreamlike state of narrative, emphasizing her characters' strengths and weaknesses. It's as if her characters aren't bound to one set track – they have choices. So, as the reader, you cannot fully predict the story's outcome. What's surprising to you is just as surprising to the characters, and I love that aspect of White Cat. The story is full of just enough holes to keep everyone – characters included – on their toes.
What Cat is not about giving answers to its readers. It's about taking you on a scary, wild ride and then hitting you over the head with OMG moments. And at the end all you want to do is ride again.